Readership Results Show Stronger Mag Engagement
26 Nov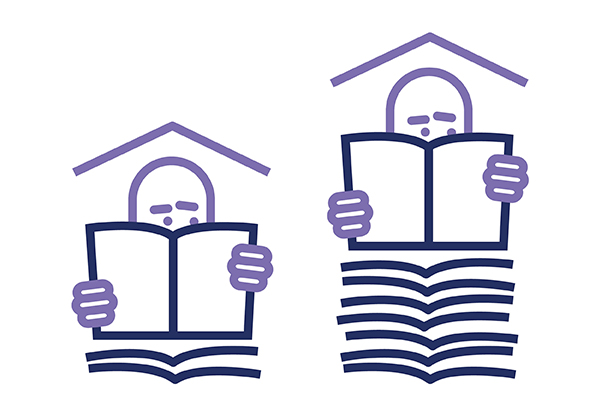 A delve into the latest Nielsen readership data reveals a great story for magazines.
The overall readership across measured titles was down 2 per cent compared to a year ago – but, more importantly, New Zealanders who buy magazines (the valuable primary readers) are purchasing more of their favourite titles, and sharing them more with those living in the same house.
The Nielsen results (Q4 2019 – Q3 2020) measure magazine readership in the 12 months finishing in September – including the months when magazine supply was at record lows, due to a lockdown ban on magazine publishing, and some (mostly temporary) magazine closures, and compare it to a year earlier.
Covid restrictions on travel and other outings mean that Kiwis were reading fewer magazines outside the home in places like cafes, hotels and doctor's surgeries – resulting in a 18 per cent fall in this so-called tertiary readership among measured titles YOY. This dragged the total numbers down.
A deeper dive into the data, though, shows that Inside Kiwi homes it is a very different story. The number of primary readers – that's subscribers and people who buy magazines for themselves – rose by six per cent across all the measured titles YOY.
And these loyalists were sharing their magazines with other members of their household, resulting in a 16 per cent jump in secondary readership.
The Nielsen results tally with reports from publishers, and point to a story of deepening engagement, says the Magazine Publishers Association's executive director, Sally Duggan.
"Publishers are telling us that they're seeing mid-year spikes in retail and subscriber sales similar to their usual Christmas sales – and these primary readership numbers back up those reports," said MPA executive director Sally Duggan. "The MPA's own research suggests what's behind this: magazine readers feel their favourite titles help them relax in tough times: they trust the information they read in magazines, and find them a welcome diversion from their increasingly online work world." (MPA Magazines Matter survey, Aug-Sept 2020, conducted by Insightfull Ltd)
Current affairs titles were among the big winners in primary readership: NZ Geographic up 34 per cent, and Time magazine up 62 per cent. Home titles also fared well: with NZ Gardener recording an 8 per cent increase in primary readers; NZ House & Garden up 7.4 per cent; and NZ Lifestyle Block up 36 per cent.
NOTE: There have been some changes to Nielsen's Consumer and Media Insights (CMI) survey methodology this year, partly in response to COVID restrictions. The face-to-face interview portion of the sample has been replaced with samples recruited by a mix of computer assisted telephone interview and online panel.
As online respondents have to be aged over 15 years, Nielsen has changed the population of the CMI survey from All People aged 10+ to All People aged 15+. Magazine results (for this year and last year) have all been updated to All People 15+ to reflect this.