News & Events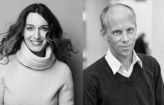 Yes, the long, investigative stories will stay. Konstantin Richter and Verena Friederike Hasel say they will make some changes to North & South – but they are committed to good , honest, well-written journalism. They are also committed to finding an office for their new editorial team "because the best conversations don't happen on Zoom". The MPA talked to them about their plans.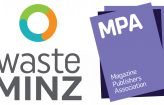 Compostable magazine wrap got a tentative thumb from readers in the MPA's recent nationwide survey – but readers are not convinced it's the perfect answer. Over 1800 readers, recruited through the subscriber base of MPA member magazines, answered the survey, which explored attitudes and habits around recycling and composting.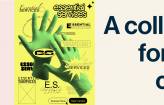 It had to happen. With all those Bauer creatives suddenly let loose on the market, it's not surprising we're seeing a sudden uptick in smart mag-related start ups. The MPA's Jessica Malcolm talked to three former staffers about their post-Bauer projects: Metro editor Henry Oliver (Essential Services zine); AWW deputy editor Kelly Bertrand (online mag Capsule) and North & South editor Virginia Larson (creative collective Design and Type)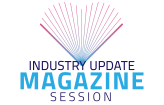 April 9, 2020 - April 20, 2020
The MPA is hosting a webinar where Tony Edwards from Ovato Retail, Bernie Roberts from Webstar and MPA board publishers will share thoughts and answer questions on the Covid crisis, the impact of the Bauer closure, and where to from here. Friday, April 17, from 10am. If you missed it get in touch for a link to the recording.
March 5, 2020 - March 24, 2020
A panel of past winners and judges will share their tips on how to write a winning entry in the Webstar Magazine Media Awards Entry workshop. More information to come. Date: Thursday 23 April 2020 Time: 10am to 11am Location: City Works, Bauer Media, 90 Wellesley St West, Auckland. Free for all MPA members; $50 for non-members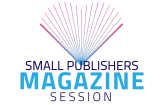 January 22, 2020 - January 26, 2020
This special MPA workshop for Small Publishers explores the ups and downs of being small in the NZ magazine market, and is a great chance to network with publishers who are facing the same challenges as you. It's open to all NZ publishers with three or fewer titles: entry is free if you're an MPA member. Otherwise it's $40 per head. We'd love to see you there.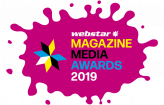 The Webstar Magazine Media Awards honour magazine brands, initiatives and individuals that demonstrate journalistic and design excellence. They aim to inspire innovation by recognising and awarding creativity and commercial success ...