Q&A: North & South's new owners
5 Aug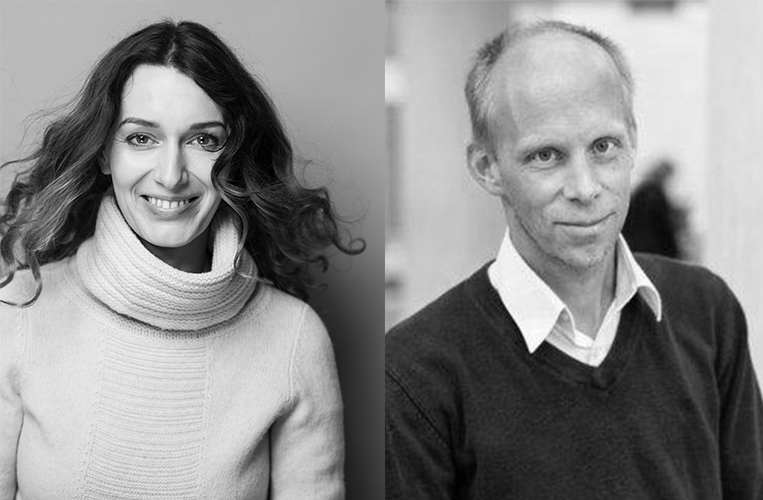 Yes, the long, investigative stories will stay. Konstantin Richter and Verena Friederike Hasel say they will make some changes to North&South – but they are committed to good , honest, well-written journalism. They are also committed to finding an office for their new editorial team "because the best conversations don't happen on Zoom".
The MPA talked to them about their plans.
Congratulations on buying North & South. It's a great title. Do you feel a sense of responsibility taking over such an important magazine for NZers?
Konstantin: We're very aware of what North & South means to New Zealanders. Everyone we've talked to over the past few months has at least heard of North & South. Many people told us that they subscribe to it. Or that they used to subscribe to it. Or that their parents are subscribers. So we feel a great sense of responsibility. And we know that people here will watch closely what we're doing because we're not New Zealanders. That being said, buying a magazine anywhere, at any given time would carry a lot of responsibility because good and honest journalism is such an essential part of a functioning society. Being German, we know something about the dangers of unbridled power.
Verena: We highly value an independent press that makes a contribution to a greater good. We also know that it isn't easy to live up to those ideals on an everyday basis. Journalists are facing conflicting objectives: They have to be fair and balanced, yet they also need to attract attention. They want to be impartial and remain on the sidelines, yet they also want to have a big impact. As publishers, we want to make sure that journalists are aware of these issues. And we want them to discuss these things amongst themselves and make them transparent. All of this means responsibility, too.
Why is it the right thing for you to do now?
Verena: Rationally speaking, this may not be the right thing to do. It certainly wasn't planned. We lived in New Zealand before and we were talking about moving here at some point. But this time around, we only meant to visit for a couple of months. We'd both signed book contracts in Europe and we still have to meet those deadlines. But when the magazine came up for sale in April, we made an emotional decision to put in a bid.
Konstantin: North & South is the only current affairs magazine in New Zealand that truly focuses on long form journalism. And long-form journalism is something that we're passionate about. Basically, we didn't want North & South to vanish. For a long time, we thought that the whole thing wouldn't pan out. We thought: If someone else buys it, so be it. The most important thing is that it continues to exist. But then, at some point in June, we we were told that our bid was going to be successful. So maybe you could say it was meant to happen.
How is it going so far?
Verena: We have had a couple of very busy weeks. Negotiating with printing companies, looking for office space, getting in touch with former writers and contributors, laying the foundation for the magazine to return.
Konstantin: Let' put it this way: It's both exhausting and exhilarating.
What's your vision for the title?
Verena: "We tell ourselves stories to live." That's a quote by Joan Didion, the American writer. North & South tells stories for New Zealanders to live. And that means all New Zealanders. North & South is such a great name for a magazine. The title is inclusive, all-encompassing – and that's something we want to build on. Luckily, the country is not as divided as other nations. But it could happen here as well.
Konstantin: We think that North & South should try to address a lot of different readers by doing stories that offer a nuanced view and raise awareness of what other people think. The magazine should also tackle issues that are considered to be divisive. And do it in an interesting and engaging way. We believe that people have an appetite for great stories. And the surveys tell us that North & South readers love the magazine precisely because it has these very long stories that no one else does.
Are you planning any changes to content or design or format?
Verena: Funnily enough, most people want to know something else. They ask: Will you have an office? It seems to us lockdown has changed the perception of a workplace. And there are certainly some things you can do remotely. But we are definitely going to have an office because a good magazine is like a good conversation. And the best conversations don't happen on Zoom. Also: North & South will remain a monthly magazine. And it will remain committed to investigative journalism and to well-written, thoroughly reported stories.
Konstantin: But of course, there will also be some changes. New Zealand has changed quite a bit over the last months so the magazine will change too. This is a fascinating time to be doing journalism here: With the borders closed, the country is in a kind of hiatus. New Zealanders are taking a good look at themselves and thinking about the future of the country. Are we still a part of a turbocharge globalized economy or are we something else? Is there something in our past that we should return to now? Or do we need to take this opportunity and shape our future? These are the very kinds of questions that North & South wants to pose.
When will we see our first issue?
Konstantin: As soon as possible.