Magazine readership and sales up
24 Jun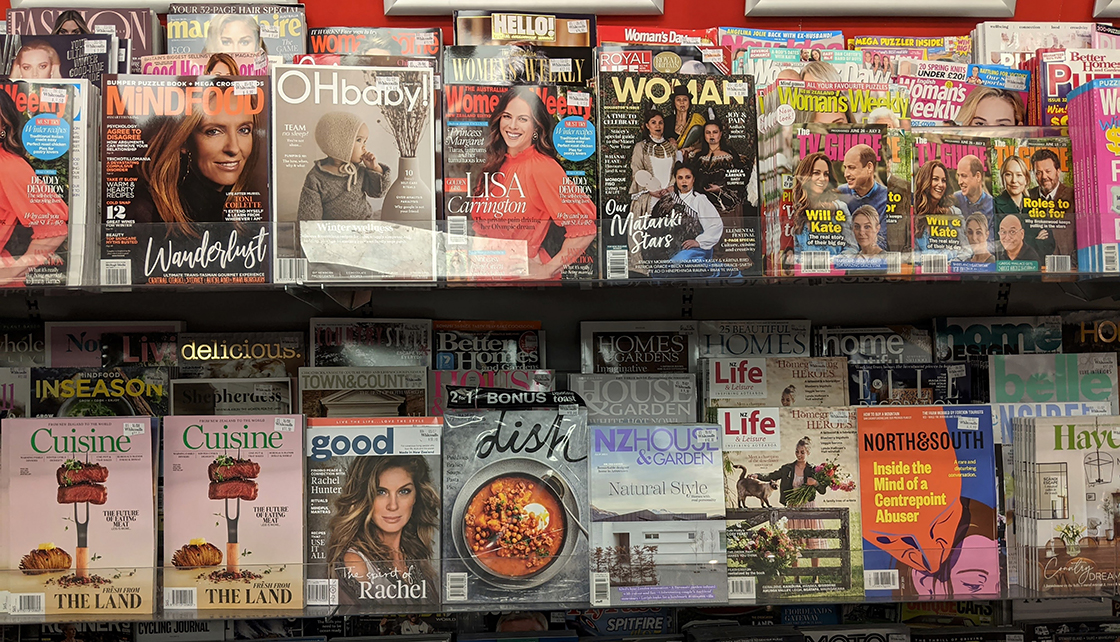 Magazine readership is up strongly in Nielsen results out today – and a separate retail report shows Kiwis are buying more local magazines.
Overall, 85 per cent of titles in the latest Nielsen Consumer and Media Insights survey (Q2 2020 – Q1 2021) recorded increases against the previous quarter results, and half were up year on year. The total readership of measured titles was up 1 per cent year on year*.
Especially pleasing for magazine publishers is another increase in the valuable primary readership – those who subscribed or purchased their own magazines, and who are traditionally considered most important to advertisers. Primary readers are up 16 per cent in the past year.
Reinforcing these positive results for magazines are the latest sales figures from Ovato Retail Distribution. They show a 5 per cent increase in unit sales of NZ magazines at retail for the 13 weeks ending 31 March 2021, compared with the same period a year ago.
Magazine Publishers Association Chair Nicholas Burrowes said the results show how much readers value their favourite magazine titles. "Kiwis are prepared to pay for the deep, well-researched, targeted content that local magazines deliver, because they can't get that anywhere else. The latest increase in primary readership reflects the deep engagement and affection people have with and for our great magazine brands."
Travel and outdoor titles including AA Directions, Hunting and Fishing NZ, Motorhomes Caravans and Destinations and NZ Geographic were among the strong performers in the Nielsen release. The food title dish and home title Habitat also did well.
The Nielsen release included a special six-month topline release for some titles like NZ Listener, Home and NZ Woman's Weekly, who were out of the market for a period due to the Bauer closure last year, and unable to record a full year result.
*A few titles that did not measure in both periods were excluded from these comparisons.