Q & A with Karyn Scherer
27 Sep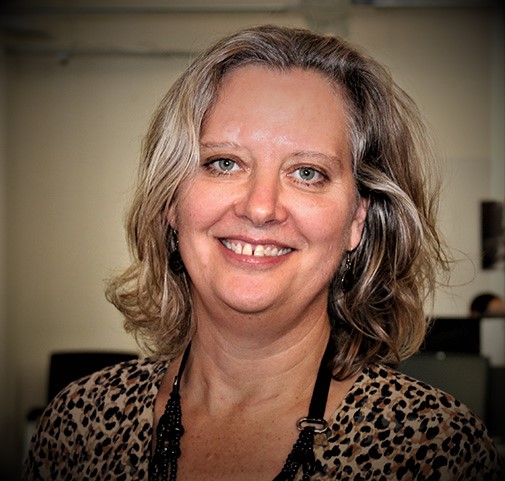 Last month Karyn Scherer took on one of the most important jobs in NZ magazine journalism when she became editor of the NZ Listener, replacing long-serving industry legend Pamela Stirling.
Congrats on your new role. It's a big one – do you feel daunted at the prospect of leading such an important magazine into the future?
No, not daunted at all, just incredibly proud and grateful for the opportunity.
Magazines in NZ are renowned for their lean staffing. Do you anticipate this job is going to gobble up your evenings and weekends?
It already is! I've worked most nights and weekends since I started and I can't see that changing any time soon, even once we're out of lockdown. It's unfortunate, but I knew that would be the case when I took on the job.
Why was this job right for you at this stage in your career?
I've lucky because I've had a pretty interesting and varied career so far, both in and out of journalism, which has given me a solid base for a national magazine that focuses on a huge variety of issues. But it's more about the stage I'm at in life, really. I'm a single Mum with elderly parents and a severely disabled brother, so that hasn't really been compatible with a full-time job in recent years. Now that my kids and parents are a bit older, I can concentrate more on my career again.
How do you deal with stress and keep a balance in your life?
I don't even pretend to have a balance. However, I am contributing to Les Mills' survival through my kind donations. I haven't been to a single class since I joined the Listener.
The Listener has never had a robust digital presence. What are your plans in that space?
I seem to recall that it was briefly robust, a while back. But yes, there are plans underway to fix that, and I'll certainly be contributing my thoughts to those plans.
Some of the Listener's best-selling issues in recent years have been those with cover stories around the health/wellbeing and self help areas, and we've seen more emphasis on this. Is this something you see continuing?
Our readers are clearly very interested in their health, and the Listener certainly fills a gap for an intelligent approach to self-help, but when I saw the sales figures for the past year, I was quite surprised. It's actually the big national and international issues that have sold best. And some of the health ones were surprising flops.
You've got a strong business journalism background, are we likely to see more business stories in the Listener?
Not necessarily. I think other publishers are doing a pretty good job of catering to readers interested in business issues.
What's your thinking on the mix of serious/entertaining content in the Listener?
One of the keys to the Listener's success is that blend of both serious and light-hearted content. I think people are keen for a serious examination of serious issues in the world, but goodness knows they also need some cheer in their lives. If you can do both at the same time, like Jane Clifton does, that's even better!
If you weren't doing this job, what job would you like to do?
Ever since I quit my architecture degree to become a journalist, I've wanted to work on a design or home & garden magazine. For one reason or another, it's never happened. But I still fancy the idea that it might happen one day.
Has Covid changed what NZers are looking for in their current affairs media?
I'm not sure I can answer that question yet. But I think the fact that we've had such a big lift in sales during lockdown shows how misguided the Government was to shut down magazines last year.
What's your take on the elimination strategy. Do you think we'll get back to Level 1 in time for the MPA awards event on November 18?
I certainly hope so! I think there's been an interesting shift in mood recently, as some other countries return to more normal life. But I also think New Zealand has got quite a few issues to sort out before we can join that club.