Q and A: Steve Chapman of PressReader
1 Jul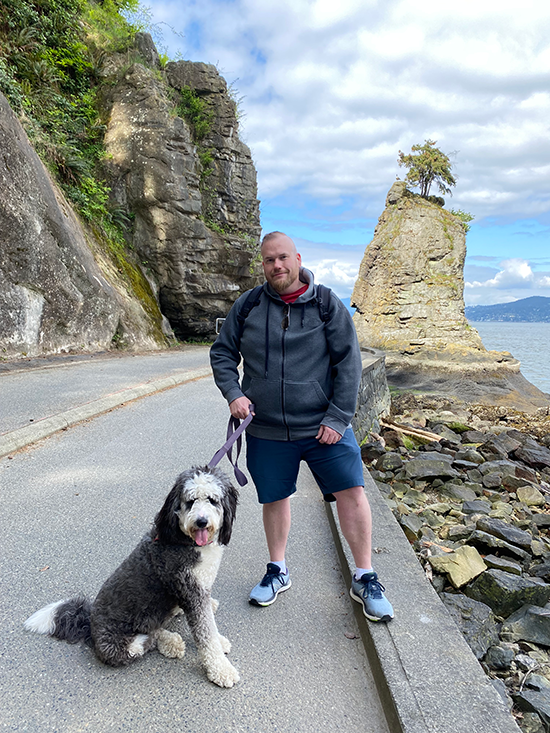 We haven't seen you in New Zealand for a while: how's life in Vancouver?
We just now are starting to see things slowly return to some sense of normal in Vancouver as our population is vaccinated. Being a coastal city, we were lucky to be able enjoy the great outdoors over the past eighteen months. I had the opportunity to head to Whistler Blackcomb for a week of skiing in January, which with new safety protocols actually meant shorter lift lines and more time on the mountain.
How has PressReader fared in the pandemic?
PressReader is a diverse company, and we have both done well and taken our lumps during the pandemic. Our hotel, airline and marine verticals each saw much of their business put on hold, while other parts of our business, such as libraries, education and our white-label business Branded Editions all saw growth. While supporting our partners is always our top priority, so is taking care of our staff, and we are proud that we did not have to layoff or furlough any employees during the pandemic. We strategically moved employees around temporarily to support the parts of the business that needed it most. Today we are hiring numerous roles once again, as we prepare for the recovery of the global travel business, and increased growth in other areas.
Your job gives you real insight into global publishing trends: how do you think the NZ situation compares with the rest of the world?
New Zealand has always been a fascinating country in terms of magazine publishing. While many countries saw consolidation, mergers, and shutdowns, New Zealand bucked that trend by resurrecting titles that were shut down early on in the pandemic, and doubling down on the importance of home grown content. This is something I have always admired, and why New Zealand is one of my favorite markets – the sheer perseverance and belief in publishing is admirable, by both the publishers and their readers.
What's the single biggest issue magazine publishers are facing globally?
I would say the biggest issue magazine publishers face, like many industries, is uncertainty. Will the pandemic reader of today, who is looking for new hobbies or ways to escape, continue to do so as restrictions are lifted and life starts to resemble the normal of yesteryear? Will the run on certain product types (and associated advertising) continue? And how do you plan for this? New Zealand publishers are slightly more protected here, I believe, because the country did go through the shutdown of Bauer, the moratorium on 'non-essential' content, and have operated in a semi-normal world for some time. Your audiences have shifted, but know what is important to them.
You do dozens of online meetings a day with publishers across the globe. Got any tips for what makes a good Zoom meeting? Or what doesn't?
Kindness and understanding (and sometimes a bit of fun) are needed in every call. Everyone is in the same boat, working from home, kids screaming in the background, dogs barking, deliveries interrupting mid-sentence – we have to realize that this can only be taken light heartedly and with a sense of humor. A little humanity goes a long way, as does a good joke, piece of trivia, or something that takes everyone's mind off work for a minute. I also have learned that by hiding my "self-view" in Zoom, I am slightly less fatigued. In the research I have read, constantly looking at yourself actually exhausts you as you are trying to make small adjustments to how you look and act, something you don't do in in-person meetings. To remove your self-view in Zoom, right click on yourself after your camera is turned on, and click "hide self-view." You will be amazed at the difference it makes. Finally, try to schedule every meeting to end 5 minutes before the next meeting. This really helps to refocus yourself, and prepare for the next. In real life you had this time walking from one meeting to another, getting a coffee, or just taking a moment to breathe – you need this, perhaps even more, in your digital day as well.
What speaker are you most looking forward to hearing in our webinar?
There are so many great speakers, and professionally I am most looking forward to the update from Stuff CEO Sinead Boucher. I have heard Sinead speak numerous times, and a firsthand account of what is happening at Stuff is both fascinating to hear and incredible to witness. Personally I am really excited to see the presentation from Abbey Kuster-Prokell, Creative Director of Martha Stewart Living – we had the chance to speak about her presentation last week, and I think this is going to serve so many publishers in New Zealand, while providing a really interesting look at the history of a brand that went against the grain of publishing many many times over its thirty year history, much like New Zealand publishers have bucked the global publishing trend throughout the years.
When do you think we'll see you again?
If all goes well, and New Zealand reopens to foreigners, I hope to visit in February of 2022. But my team and I are always just a zoom call away, complete with barking dogs and hopefully something that will make you laugh.